Range of Products
All Types of Railway Track Fittings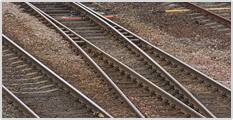 Fasteners, Forged & Fabricated Components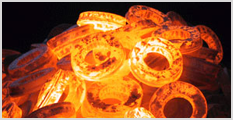 Rubber Components (Moulded & Extruded Products)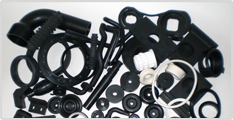 We Specialize in
• Railway Track Fittings
Our initial supply was to Southern Railway. Since then, we have participated in various Railway projects including Gauge Conversion works. Our association with Railways dates back to 1976 – the year of our establishment – an experience of over 3 decades.
Since 1993, when Railway discontinued maintaining Private Sidings, we stepped in to supply Railway Track Fittings to various State and Government Departments and various Multi-nationals throughout Southern India.
• Fasteners
We are specialists in the manufacture of Fasteners like Bolts, Nuts, Studs, Rivets, Washers and Allied Fasteners in Mild Steel, Alloy Steel and Stainless Steel in all grades, in natural finish, phosphated or galvanized condition.
We maintain stock of the above items to cater to urgent requirements of our valued customers.
• Special Items
We undertake manufacture of :
- Forged and Fabricated Products like Pins, Gratings, Weld Mesh, Cable Trays and allied items as per customer's drawings and specifications.
- Hydraulic Fittings like Hoses and its End Fittings.
- Lifting Spares like Wire Rope Clamps and Hooks.
• Rubber Components
We are an authorized distributor for :
- Rubber Moulded products like oil seals, gaskets, bellows and items as per customer's drawings, specifications and/or samples.
- Rubber Extruded profiles like beadings, hoses, cords and items as per customer's drawings, specifications and/or samples.